Next Generation Acrylic Nail Chemistry
                     Next Generation Nail Chemistry
St. George Technology develops and manufactures premium nail acrylic powders using next generation nail chemistry.  We supply our acrylic powders wholesale to branded nail powder manufacturers, nail supply distributors and private label distributors. Our neXSTGen® nail acrylic system combines premium products with market leading performance. Our custom product formulations are developed to perfectly match our larger customers'  specifications. 
Our sculpting acrylic powders and nail dip powder offer manufacturers and distributors:
High clarity and excellent flow
Enhanced strength and flexibility
Superior performance 
Precise and repeatable formulations that meet specific requirements
Premium Nail Dip and Sculpting Powders
St. George Technology offers premium products with our neXSTGen® powders and liquids.  For our customers using alternative monomers, our copolymer blend acrylic satisfies many of today's monomer chemistries.
neXSTGen® dipping
MA-097
Ultra clear

 

Long wearing
Produces a beautiful satin finish

neXSTGen® sculpting
MV-32
Ultra clear

Effortless pick-up blends quickly with monomer for perfect application
Superior strength & flexibility for long wear
Standard curing time

neXSTGen® dual purpose
MV-35
Ultra Clear • Optic White • Light Pink • Cover Pink • Cover Peach 

Versatile – may be used as either a dipping or sculpting powder
Excellent bead pick up
Unparalleled clarity

 
 
 
 

 neXSTGen®

Copolymer blend

MV-44
Ultra clear

For dipping: strong and durable yet provides proper flex for up to 3 weeks of wear
For sculpting: quick bead pick-up and self-leveling 
Glass-like clarity and flawless consistency
World Class Science and Reliable Supply
For manufacturers and distributors looking for a reliable supply chain, our three manufacturing facilities have the world's largest capacity for cosmetic nail powders. We recognize the importance of our products in our customers' supply chain.  We maintain capacity and stock safeguards to provide  supply chain security.
Our world class scientists research and develop our nail acrylic products to continuously improve their performance. By advancing formulation and manufacturing processes, we are able to meet our customer's requirements with state-of-the-art Next Generation Nail Chemistry.
Innovation Tailored to Our Customers' Needs
We are part of the Makevale group, a global manufacturer with a diversified supply chain, engaged in clinical research, product development and commercialization. Through our group's strong commitment to research and development, we pride ourselves on technical problem solving that brings unique and amazing products to market. We place a strong emphasis on developing close collaborative relationships with all vendors, maintaining the highest level of raw material integrity as well as mitigating supply interruptions.
Contact Us Now
If you are a branded nail powder manufacturer or private label distributor interested in evaluating our nail powders, contact our business development team today! We have a wide range of materials and a proven track record in developing world class acrylic nail and powder materials.  We would love to hear from you if you would like to try a sample of our next generation acrylic nail chemistry.
Next Generation Nail Chemistry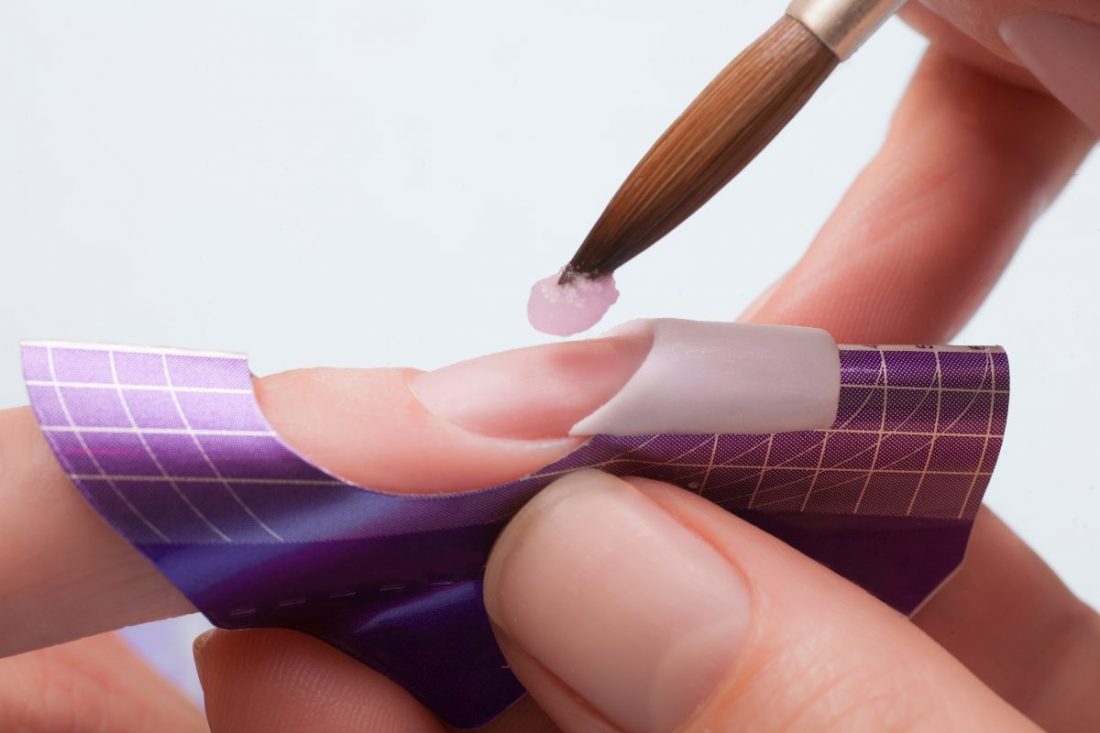 There is no need for a bonding agent with this primerless monomer.  This formula offers superior adhesion and UV inhibitors to prevent yellowing in a standard set formula.
Pro Monomer is a medium set formula to save valuable time.  It is  primerless, with UV inhibitors to prevent yellowing with an added light scent to improve the salon experience.
Elite Monomer is our fast set formula that will save valuable time in a busy salon. Primerless with UV inhibitor to prevent yellowing and lightly scented to add to the client experience.